Flawless Hair Extensions Louisville Ky Style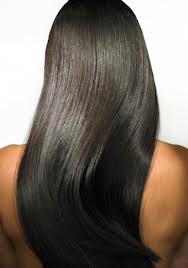 Extensions can provide a protective layer for new growth helping to keep your natural hair as healthy as possible and away from external elements. Plus, if done correctly, extensions can help to promote growth and thickness of your natural hair given that you aren't apply product or over-manipulating, which can lead to breakage, split ends and thinning.
But for extensions to be good for your hair, you have to toe a very delicate line. One mistake, one misstep, any amount of improper braiding or maintenance, and you are edging in very dangerous anti-hair health territory. Here is what you need to get right.
1. Start Loose
Make sure that your stylist is not braiding your hair too tight when prepping your hair for a full sew-in. Tight braids do not mean that the sew-in will last longer. Read that again: tight braids do not mean that the sew-in will last longer. Very tight braids will be painful, cause the hair to break and can actually lead to some of that neurological stuff that the extension horror stories are made of.
2.Moisturize
Healthy natural hair is moisturized natural hair and even women who are full-blown natural and community experts can sometimes have problems keeping their textured hair hydrated. So for those of you transitioning with extensions, be sure to moisturize often (that means more than once a day!). Apply it to your hair using an eye dropper so that the oil can penetrate the hair underneath. Stylist Chandler Rollins recommends that you include "oils that both coat the hair shaft like Argan Oil, Moroccan Oil and Macadamia Oil and penetrate the hair shaft like Olive Oil, Coconut Oil and Avocado Oil."
3. Per usual, stay away from sulfates
This is a natural hair know-all and you'll be living by this rule once you go natural anyway, so you might as well start now. Sulfates remove the oils that your scalp naturally produces. Those oils are the absolute best for your hair to keep it motorized. You want them. Don't shampoo them away.
4. Take Your Vitamins
Load up on biotin, vitamin A, folic acid and vitamin E. This will help your hair to grow healthy from the inside out and with nothing on the outside to stunt it, you'll remove those extensions to beautiful grow…..reference http://www.naturallycurly.com/curlreading/wavy-hair-type-2/when-hair-extensions-can-be-good-for-you/
---
To Book Call 502-883-2868 or CLICK HERE
---
Full Sew In

( shampoo, treatment, hair trim, braid, sew in, cut and premium style) 
Excellent Pricing: Please call for pricing
---
---
---
---
Quick weaves

  (hair not included)
Excellent Pricing: Please call for pricing
---
Phusion full head
Regular Price: Please call for pricing